The Gordon A. Rich Memorial Foundation was established in Gordon's memory to award college scholarships to exceptionally qualified high school students with demonstrated financial need whose parents or guardians work in the financial services industry. Gordon was a true "Renaissance Man" and the diversity of skills, passions and accomplishments which he achieved in his life serve as a benchmark by which GAR Scholars are evaluated.
Each year, the GAR Foundation hosts a dinner to honor Gordon Rich and the deserving Scholarship recipients.
GAR Scholars
The GAR Foundation is proud to extend their congratulation to our six most recent graduates: Jessy Garcia, Lucinda Krahl, Neil Mehta, Aaron Rios, Sadiki Saunders, and Leah Topper. It has been a pleasure getting to know them over the past 4 years and we wish them continued success!
The GAR Foundation is proud to announce our newly selected 2017 GAR scholars: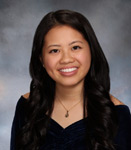 Sheryl Chen
Hometown: Brooklyn, NY
Company: Deutsch Bank
College: University of Pennsylvania


Danika Flemning
Hometown: Fresno, CA
Company: Platinum Home Mortgage
College: Arizona State University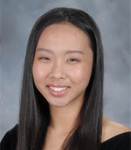 Katherine Hsu
Hometown: Arcadia, CA
Company: MFUG Union Bank
College: University of Pennsylvania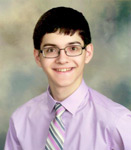 Marc Johnson
Hometown: Western Springs, IL
Company: Ronin Capital LLC
College: University of Notre Dame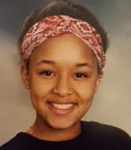 Kassandra Ogbodu
Hometown: Oak Park, IL
Company: Wealthquest
College: Northwestern University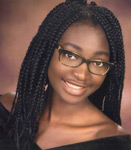 Kemunto Okindo
Hometown: Elkton, MD
Company: JPMorgan
College: Duke University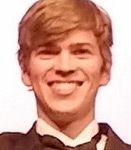 Matthew Signorotti
Hometown: Sacramento, CA
Company: Signorotti Insurance Services Inc.
College: University of California

The 2016 GAR scholars are:
Nathan Kabat
Hometown: Iowa City, IA
Company: TIAA-CREF
College: Benedictine College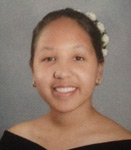 Mariela Pichardo
Hometown: Middletown, NY
Company: Emigrant Bank
College: Brown University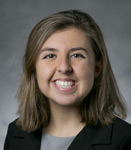 Grace Wickerson
Hometown: Englewood, FL
Company: T&H Comptrollers
College: Rice University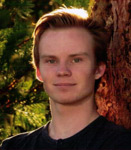 Alec Jobbins
Hometown: South Lake Tahoe, CA
Company: LPL Financial Services
College: UC Berkeley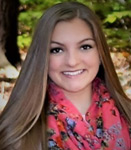 Madison Frank
Hometown: Altoona, PA
Company: Wells Fargo Advisors
College: University of Pittsburgh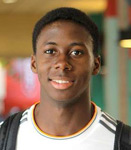 William McMillian
Hometown: Kensington, MD
Company: AXA Advisors
College: Amherst College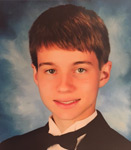 Michael Gustafson
Hometown: Canton, GA
Company: Robert E. Gustafson & Assoc. LLC (Ameriprise Financial)
College: Georgia Institute of Technology

The 2015 GAR scholars are: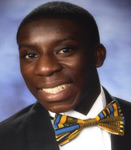 Michael Amoako
Hometown: Teaneck, NJ
Company: HSBC Securities
College: Massachusetts Institute of Technology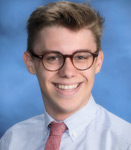 Connor Chapkis
Hometown: Las Vegas, NV
Company: Raymond James Financial Services
College: University of Southern California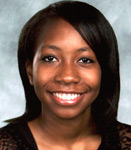 Lyndsey Franklin
Hometown: Lisle, IL
Company: Oakwood Wealth Advisors
College: University of Southern California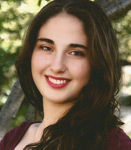 Sydney Marcus
Hometown: New York, NY
Company: Heron Financial
College: Northwestern University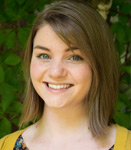 Anne Robertson
Hometown: Sammamish, WA
Company: George W. Robertson CFP
College: University of California - Berkeley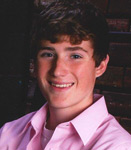 Matthew Thomison
Hometown: Louisville, KY
Company: Hilliard Lyons
College: University of Kentucky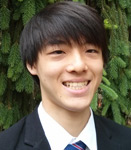 David Tong
Hometown: Allendale, NJ
Company: Goldman Sachs
College: Rutgers

The 2014 GAR scholars are: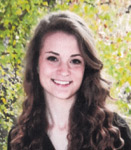 Hunter Lawrence
Hometown: Canonsburg, PA
College: Carnegie Mellon University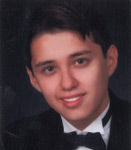 Christian Cordova
Hometown: Houston, TX
College: University of Texas at Austin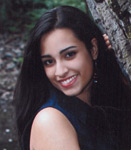 Malavika Suresh
Hometown: Maple Grove, MN
College: Carleton College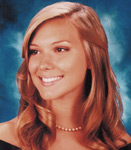 Carsen Smith
Hometown: Jacksonville, FL
College: Vanderbilt University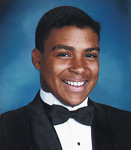 Sean Trahan
Hometown: Columbia, SC
College: University of Pennsylvania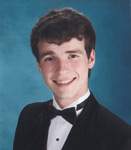 Benjamin Ellis
Hometown: Oak Ridge, NC
College: Georgetown University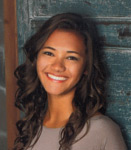 Jordan Gormaly
Hometown: San Diego, CA
College: University of California, Davis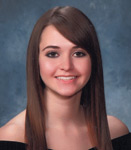 Courtney Barton
Hometown: Ovalo, TX
College: Abilene Christian University

The 2013 GAR scholars are: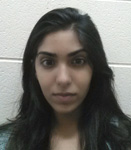 Sofia Charania
Hometown: Chicago, IL
College: Princeton University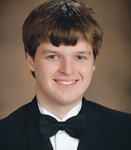 Andrew Chico
Hometown: Tallahassee, FL
College: Caltech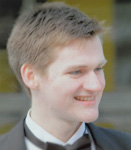 Rylan Edlin
Hometown: Spokane, WA
College: Stanford University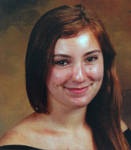 Devra Gelman
Hometown: Miami Beach, FL
College: Boston University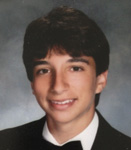 Julian Khaymovich
Hometown: Staten Island, NY
College: CUNY Macaulay Honors College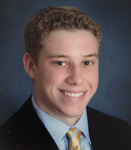 Michael Maley
Hometown: Arlington Heights, IL
College: Washington University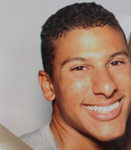 Matthew Wood
Hometown: San Diego, CA
College: Brown University

Alumni:
Alex Levin - Harvard University 2007
Cristina Fernandez - Harvard University 2009
John B. Valantassis - Haverford College 2009
Molly Alig - Barnard College 2010
Jianan Hu - Johns Hopkins University 2010
Derek C. Song - Duke University 2010
Eddie Baurer - George Washington University 2011
Alexander Dolgonos - University of Pennsylvania 2011
Margarita Levin - University of Pennsylvania 2011
Anjalee Verma - University of Illinois at Urbana-Champaign 2011
Christopher Brathewaite - Massachusetts Institute of Technology 2012
Jens E. Jorgenson - Wheaton College 2012
Jenna Kefeli - Massachusetts Institute of Technology 2012
Arianna S. Klein - State University of New York at Stony Brook 2012
Dina Montemarano - University of Notre Dame 2012
Avionna Baldwin - Duke University 2013
Sarah Brindle - Saint Joseph's University 2013
Douglas Chico - U.S. Naval Academy 2013
Courtney Colgan - Boston College 2013
Debbie Marian Yorpo de Lara - Loyola University of Chicago 2013
Kendra Moore - Rose-Hulman Institute of Technology 2013
Monica Devlin - Washington & Lee University 2014
Wilhemina Koomson - Princeton University 2014
Xinyi "Michelle" Lin - Harvard University 2014
Shelby Millar - Northwestern University 2014
Himalaya Mehta - University of Pennsylvania 2014
Anthony Palillo - Harvard University 2014
Sarah Alexander - University of Pennsylvania 2015
Rani Hadla - University of the Pacific 2015
Breanna M. Helland - University of South Dakota 2015
Joseph Laseter - Princeton University 2015
Sarah McMillian - Massachusetts Institute of Technology 2015
Han-wei Wu - Northwestern University 2015
Jessy Garcia - Cornell University 2016
Lucinda Krahl - University of Notre Dame 2016
Neil Mehta - University of Miami 2016
Aaron Rios - Stanford 2016
Sadiki Saunders - University of Pennsylvania 2016
Leah Topper - Rice University 2016